Importance of a healthy breakfast cannot be stressed enough. A healthy breakfast is a must especially in today's busy world. There are many people who skip breakfast saying that they do not get time to eat in the morning. They do not realize that it is the most important meal of the day and it gives us the energy to carry on the activities for the day in an efficient manner. We should always try to include fruits or fruit juices along with the breakfast and here is one such recipe – a simple juice with bananas and strawberries. Easy to make and tasty to drink!!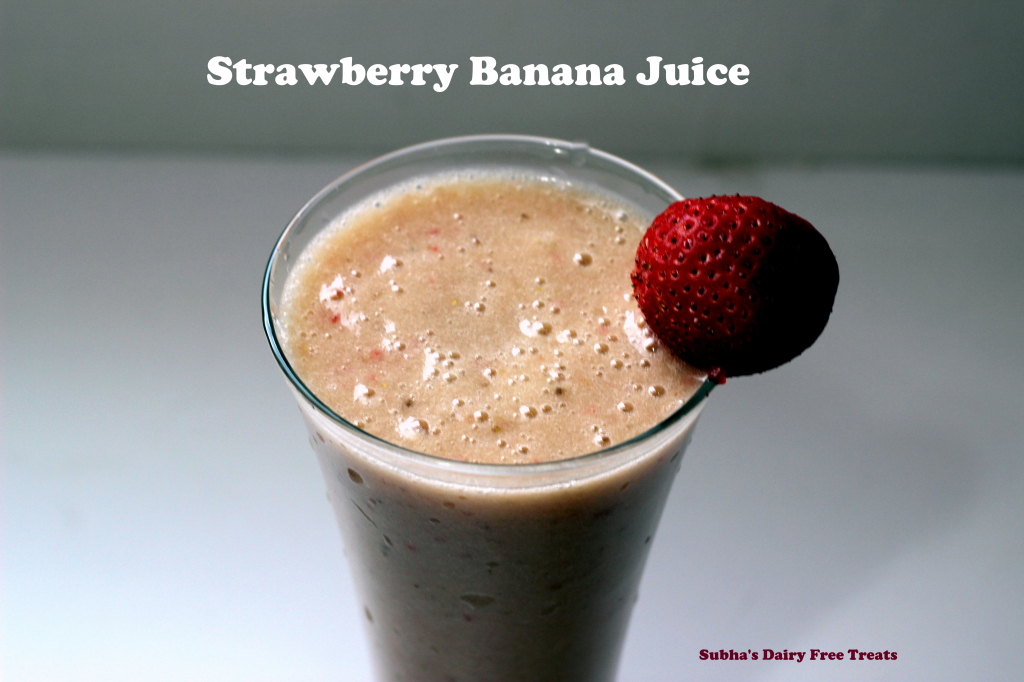 Ingredients:
| | |
| --- | --- |
| Bananas | 1 or 2 |
| Strawberries | 1/2 cup sliced |
| Sugar / Honey | for sweetness |
| Water | as needed |
Method:
Blend the ingredients together with enough water. Serve immediately. You can replace sugar with honey, date syrup or agave syrup.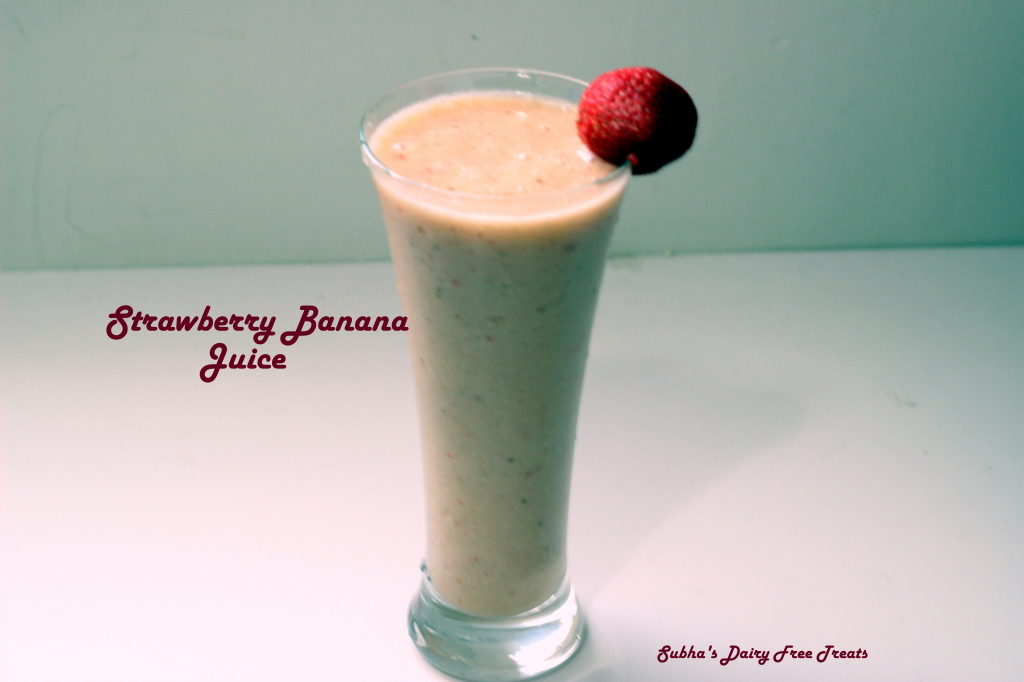 Sending this to Gloria's Favourite Recipes event initiated by Swathi of Zesty South Indian Kitchen.