It was the European Apple Day in the UAE on 29th of June. Confused?? Yes, the lovely bicolored apples from Europe entered the UAE market on this day. I received this amazing basket as a part of the campaign. These came straight from the European orchards and I was super excited!! Ssshhh.. this is one of the simple pleasures of being a food blogger.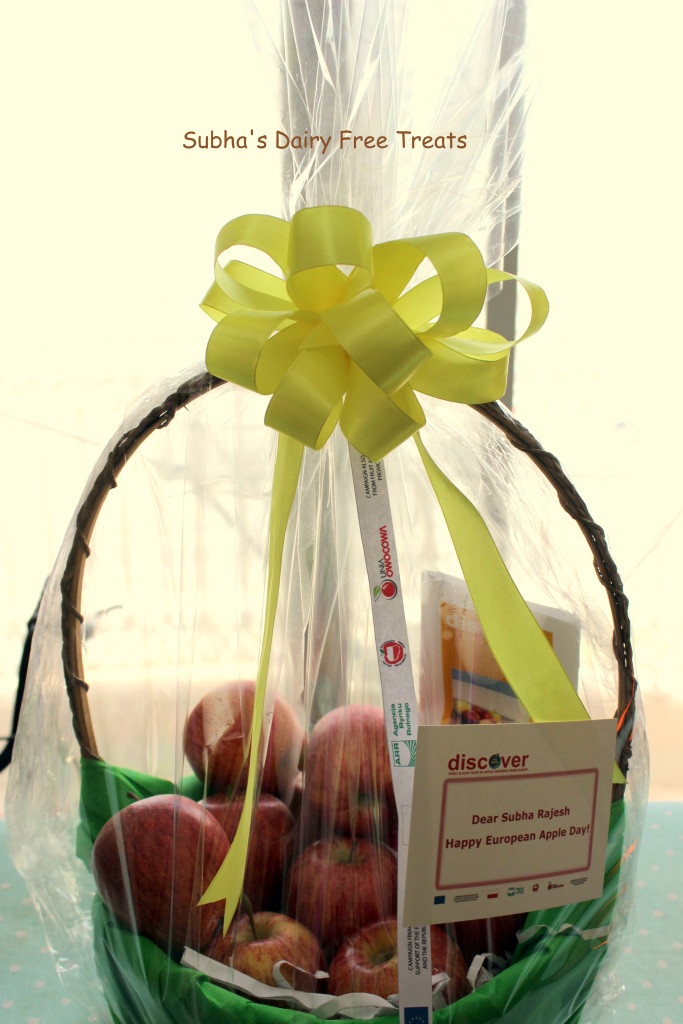 They were so fresh and tasted awesome. No doubt, they were of the best quality. One more closer look..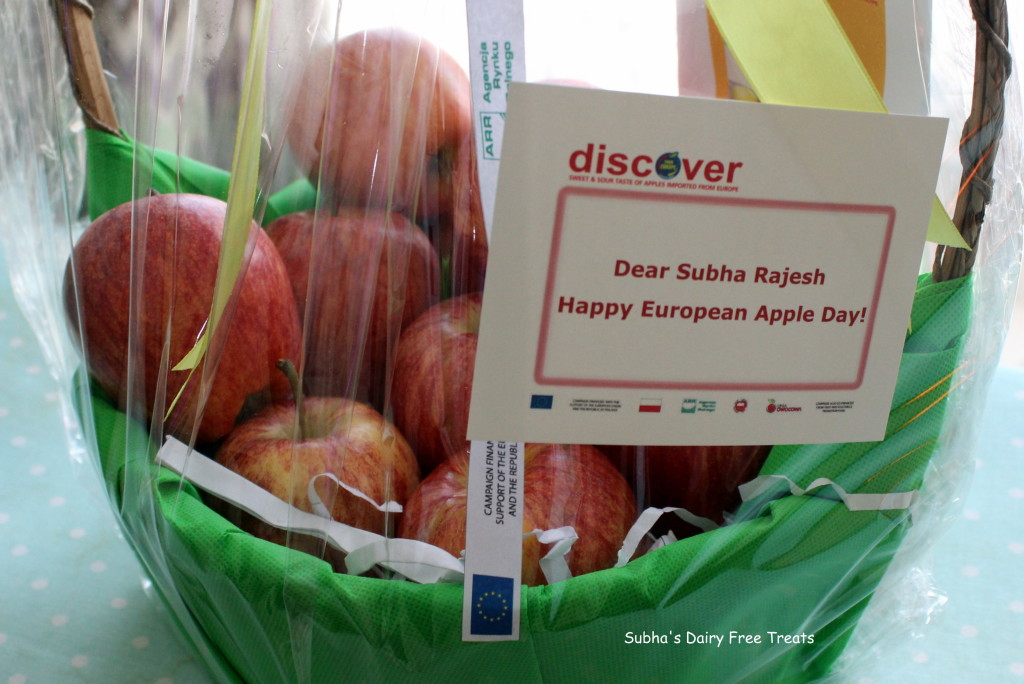 These apples have their own unique flavour and will satisfy your taste buds instantly. They are not uniform in colour and hence the name "bicolored". Their sweet and sour flavour makes them suitable for all kinds of cooking – I tried the baked apple crisps and they were perfect!! Sorry, they were all gone inside our tummies within no time and hence couldn't take pictures. I promise, next time I find these beauties in the market, I am going to make the crisps again and post pictures. Enjoy these lovelies if you get a chance..
Did you know that the oldest apple tree in Europe is in Germany and it is 183 years old??  Do you have some fun facts about apples to share with me?