Does anyone know when this Apple – Cinnamon love affair started? It is the perfect match made in the gastronomic heaven!! It can satiate your taste buds to the fullest. I am not joking. Here is one of such recipes – fresh apple puree coupled with cinnamon and baked into muffins..as simple as that. These are completely dairy free and vegan. I am posting this as my first entry to the event "Monday Meet with Blogger Series"on Favourite Recipes, Crafts, Garden and Daily Life group on Facebook.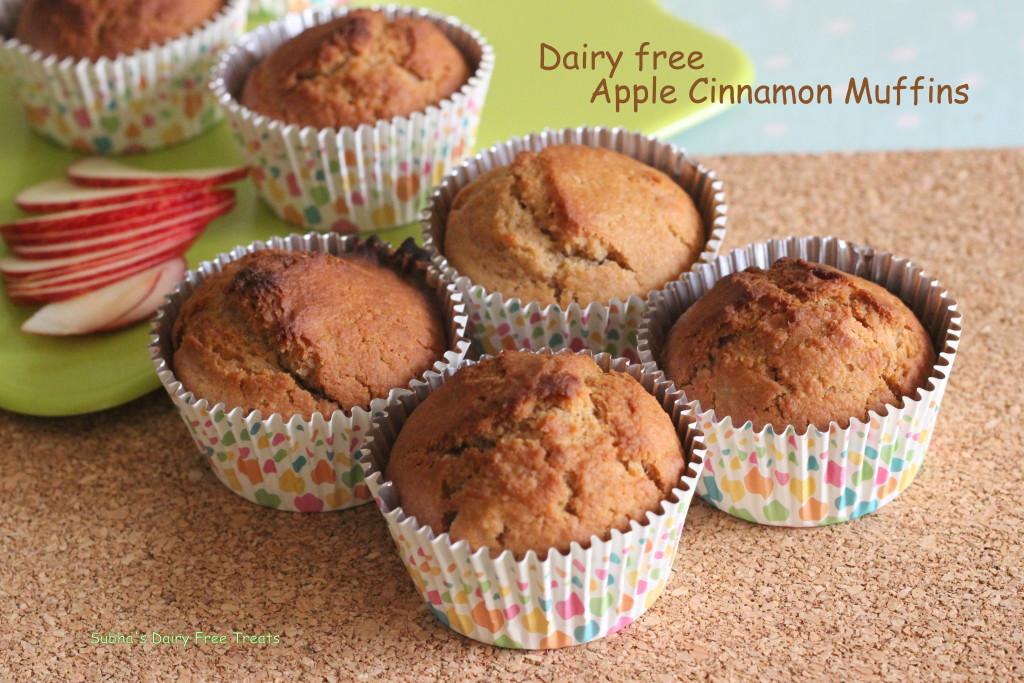 Ingredients:
| | |
| --- | --- |
| Pureed apples | 2 cups |
| Coconut milk | 1/2 cup + 1/4 cup if needed |
| All purpose flour | 2 cups |
| Sugar | 3/4 cup |
| Baking powder | 1 tbsp |
| Cinnamon powder | 1 tsp |
| Oil | 1/3 cup |
| Vanilla extract (optional) | 1 tsp |
| Salt | 1/4 tsp |
Method:
1. Combine the dry ingredients namely flour, baking powder, cinnamon powder, sugar and salt in a mixing bowl. (Sieve the flour along with the baking powder and cinnamon powder for best results)
2. Puree the apples. I used about 5 medium sized apples for 15 muffins.
3. Make a dent in the middle of the flour mixture and pour in the wet ingredients (coconut milk, oil and pureed apples). Add vanilla extract if you are using. I did not use it and still the muffins had nice flavour.
4. Combine everything well using a wooden spatula. No need to use the electric beater / mixer. Do not overmix.
5. Line muffin tray with cup cake liners or lightly grease them with oil (in case you are no using muffin liners).
6. Preheat your oven to 400F and bake for 20 minutes. Cool them in a wire rack and enjoy!!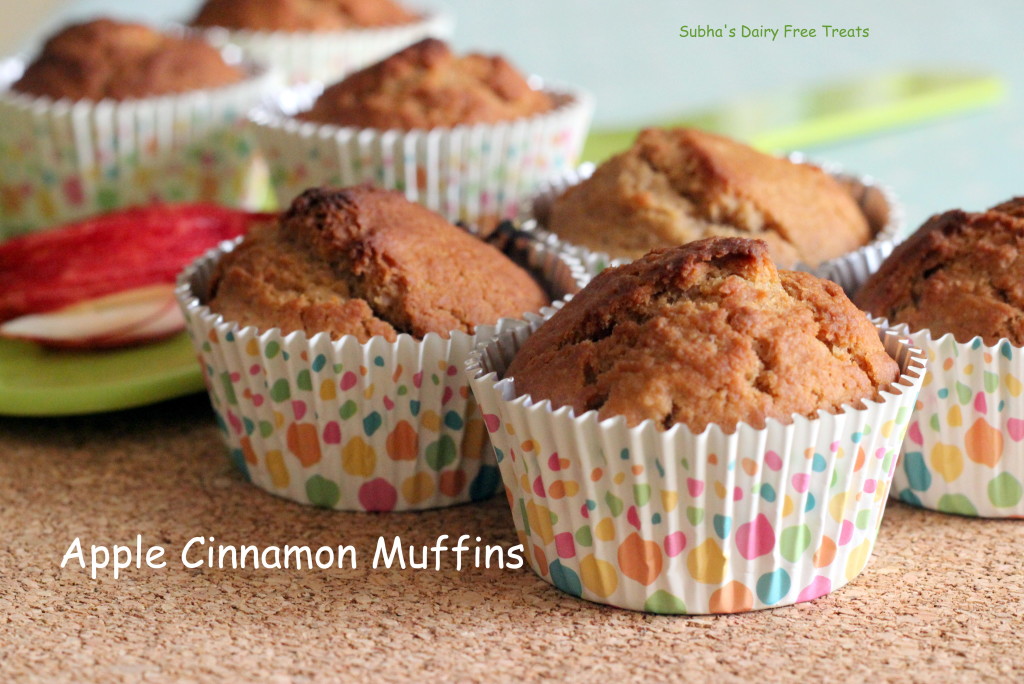 My family enjoyed these fruity muffins very well and now it is your turn to make them. Let me know how it turns out and also share the happiness with me by sending those pictures.