Today's post is the second post of the Meet the Blogger Series event of Favourite Recipes group on Facebook run by Swathi Iyer of Zesty South Indian Kitchen. I thought of making an Easy Peasy Kale Chips today for my family. It came out really well and we finished it all within minutes. Try this at home and munch on while you watch your favourite show on TV.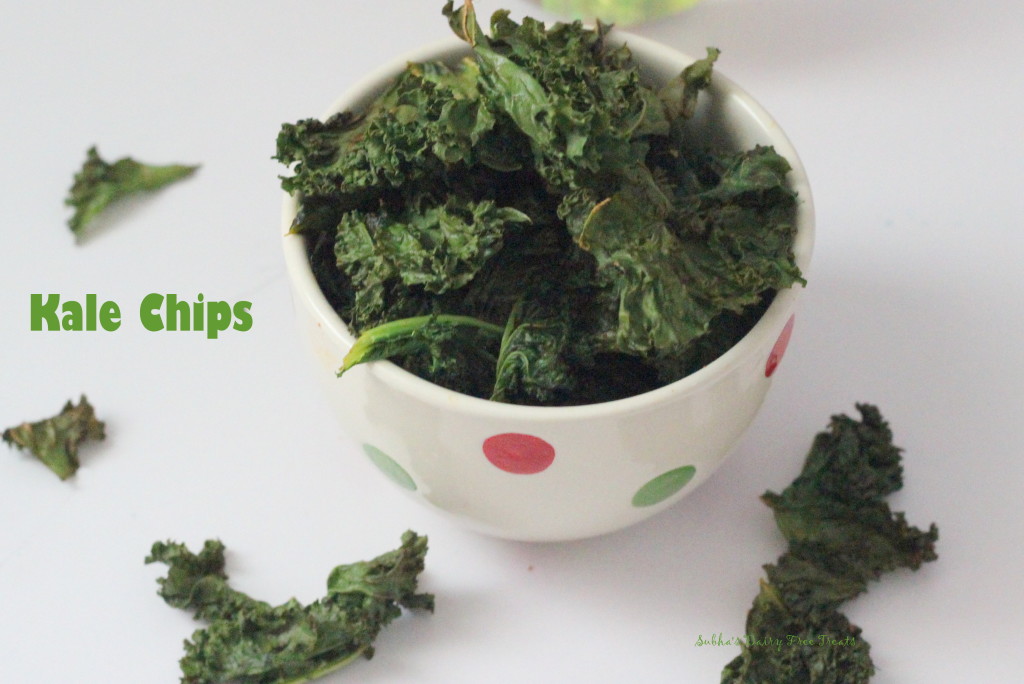 Ingredients:
| | |
| --- | --- |
| Kale leaves | a bunch |
| Olive oil | 1 tbsp |
| Red chilli powder | 1 teaspoon |
| Chat Masala | 1/2 tsp |
| Salt | as needed |
Method:
1. Preheat your oven to 350F.
2. Tear the Kale leaves to bite sized pieces after washing properly and drying them.
3. Mix the olive oil with the spice powders.
4. Coat the leaves with the olive oil mixture and arrange them on cookie sheer after lining with parchment paper.
5. Bake for 8-10 minutes or until crispy. Keep a close eye on them as they get burnt very easily and then the flavour would be lost.
6. Enjoy!!!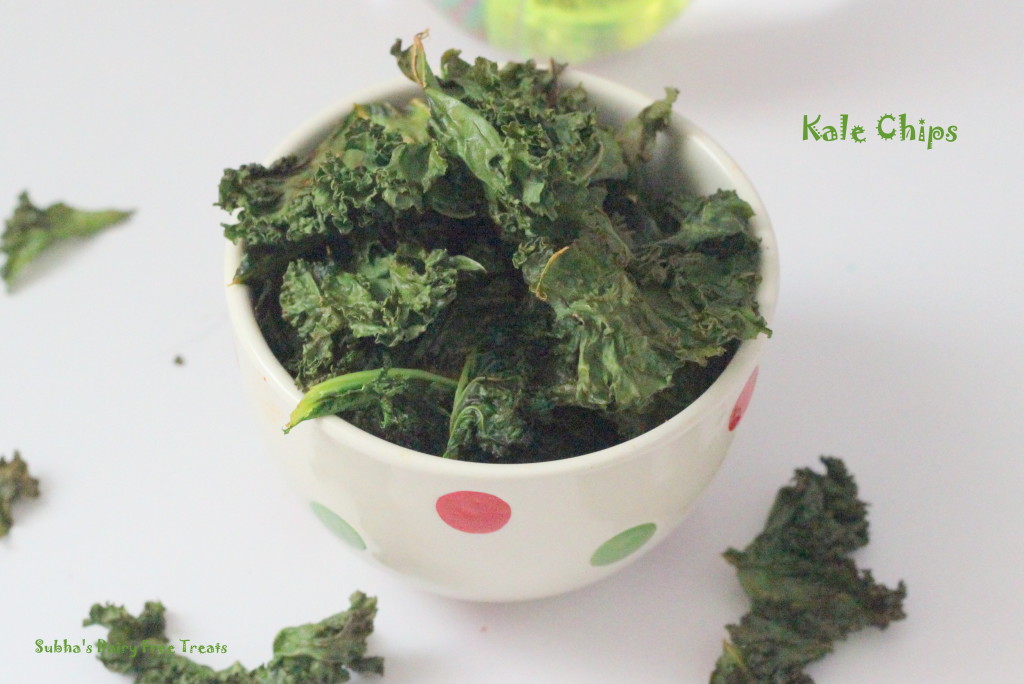 Did you like this snack? Please let me know your feedback..