Ribbon Pakoda or Pakodam is a traditional snack made using gram flour / chick pea flour. Very simple to make, crispy and it stays good for several days if stored in an air tight container. I do not buy any snacks from bakery or outside stores due to the allergic issues and try to make everything at home. That way, we know exactly what goes into making the stuff, no reheating of oil and thus it is a much healthier version. Now, coming to the recipe, you can halve the recipe if you want as the measurement given below makes a big batch. The recipe is adapted from Jeyashri's Kitchen.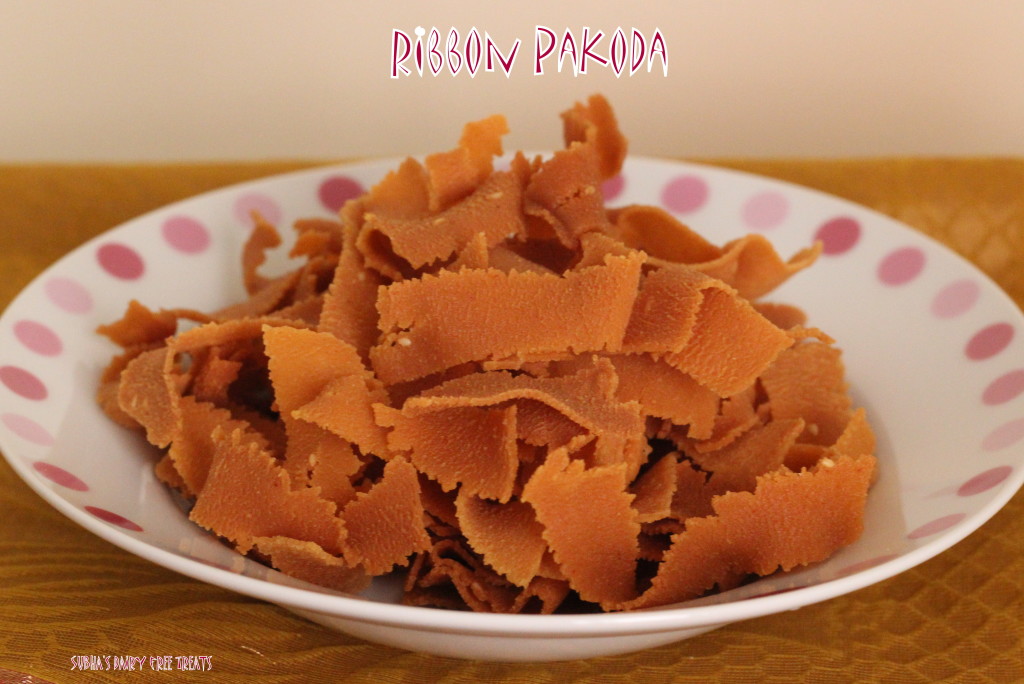 Ingredients:
| | |
| --- | --- |
| Rice flour | 2 cups |
| Besan / Chick pea flour | 1 cup |
| Red chilli powder | 2 tsp |
| Asafoetida | 1/2 tsp |
| Sesame seeds | 1 tsp |
| Oil | 2 tbsp and for deep frying |
| Hot oil | 1 tbsp |
| Salt | as needed |
Method:
1. Mix the chick pea flour and rice flour along with the other dry ingredients.
2. Add the 2 tbsp oil and make it into a soft dough using water. Add the 1 tbsp hot oil finally and keep the dough covered.
3. Heat oil for frying.
4. We need the Idiyappam maker with the Pakoda press (achu with lines). Add a portion of the dough into the Idiyappam maker and press into the hot oil in a circular motion.
5. Wait till it turns golden brown and then flip it to the other side and let it cook. When both sides turn golden brown and the sizzling noise subsides, drain it on to a paper towel to remove any excess oil.
6. Store it in an airtight container.
7. Repeat the process for the remaining dough too.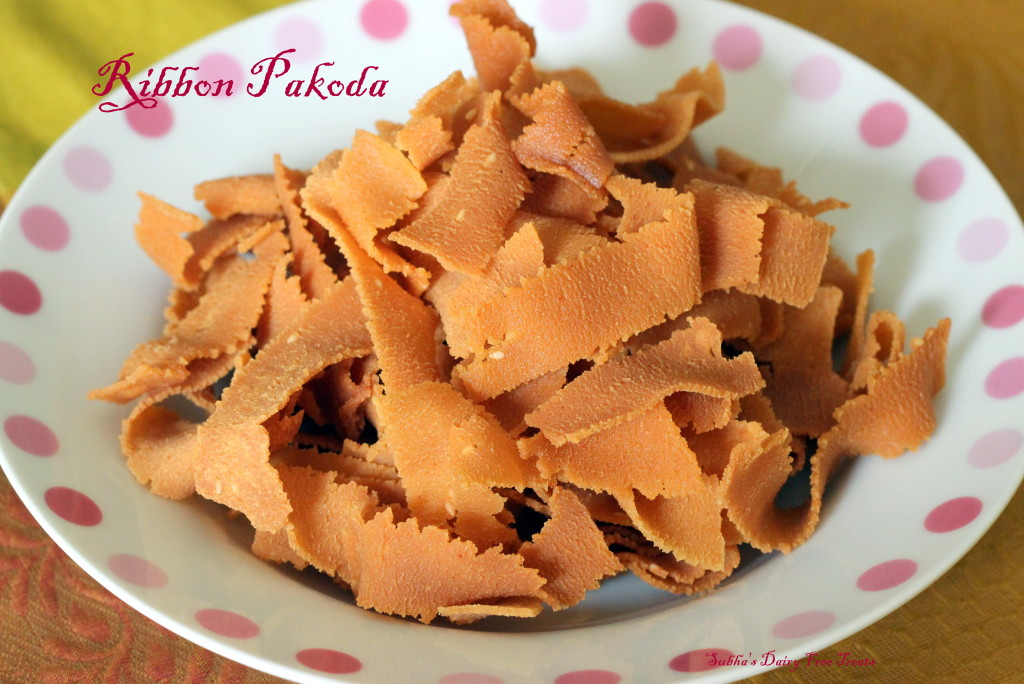 Warning: Stay away from these if you are on a weight loss diet. These are seriously addictive!!