I have always been a big fan of Middle Eastern cuisine and this recipe is so close to my heart. Hummus is made with chickpea which is an excellent source of protein and tahini  (sesame seed paste) which is rich in calcium. This can be used as a dip or even a sandwich spread. I prefer to use dried chickpeas soaked in water to the canned ones.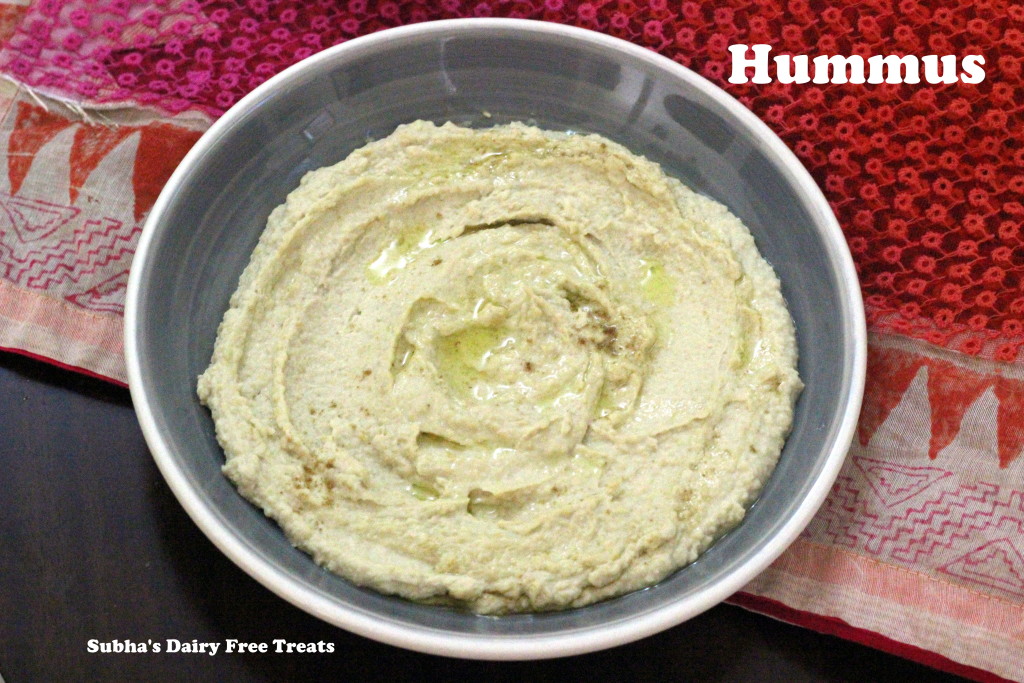 Ingredients:
Dried Chickpeas           2 cups
Tahini                             3 Tbsp
Garlic cloves minced    1 tbsp
Juice of one lemon
Olive oil                           1/3 cup
Cumin powder               2 Tsp
Salt                                  as needed
Water                              1/2 cup or as needed
Method:
Soak the chickpeas for 8 hours or overnight.
Boil the chickpeas in a pressure cooker until it is properly cooked.
Drain and cool the chickpeas.
Once it is cooled, blend the chickpeas with all of the other ingredients in a blender or food processor. When you blend it, add Tahini and garlic first to the blender. Start blending these two first and add rest of the ingredients.
Blend to a coarse paste and serve with your favourite bread.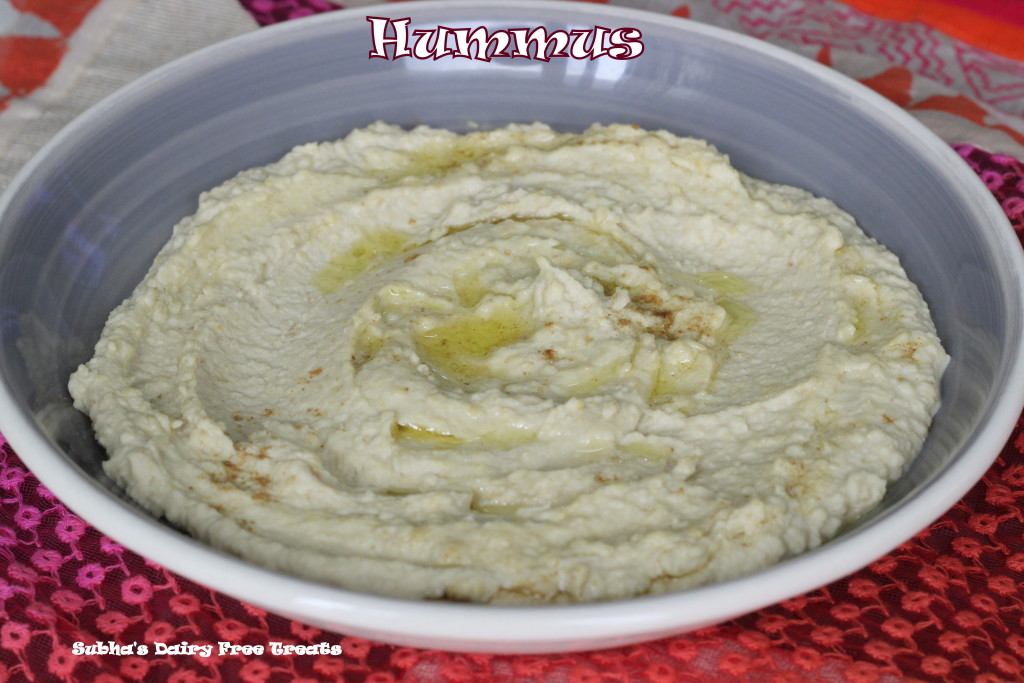 Hope you all like this Middle Eastern treat. If you are trying this recipe, please feel free to share the photographs with me. I am happy to publish the same on my FB page.