Who's ready to make a simple yet flavourful snack from Kerala? Yes, I am talking about the humble Pazham Pori. Having been born and brought up in Kerala, this recipe is very close to my heart. I have very fond memories of enjoying this simple snack right from childhood whenever there used to be a get together at home with friends and relatives.  Over to the recipe..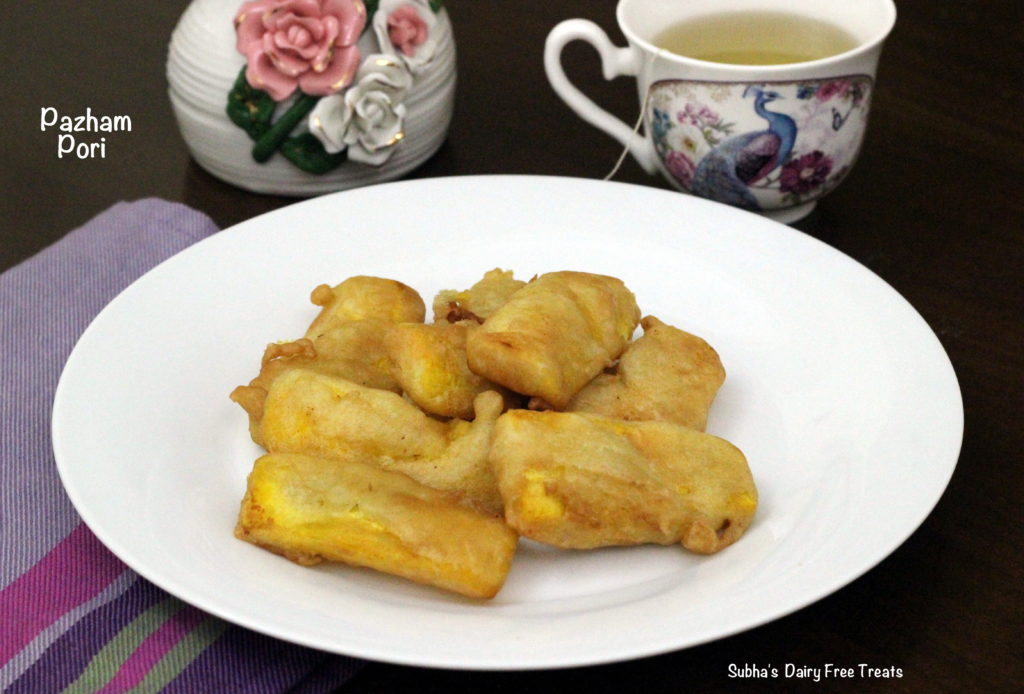 Ingredients:
| | |
| --- | --- |
| All purpose flour | 1 cup |
| Ripe bananas (Ethappazham) | 2 bananas which are halved and cut into thin slices |
| Sugar | 2 tbsp |
| Salt | as needed |
| Turmeric powder | 1/4 tsp or less for colour |
| Oil for frying | as needed |
Method:
Make a medium thick batter with all purpose flour, sugar, salt and turmeric powder. It should not be too runny, else it will disintegrate when put into hot oil.
Heat oil in a Kadai / Deep pan. You can use Coconut oil for the authentic taste.
Allow the oil to be hot. Take each slice of the ripe banana (already prepared by halving the banana and then cut each half into thin slices), dip into the batter and fry in hot oil until the outer coating appears crispy. If you have self raising flour, that works great for the batter.
Pls drain and remove the excess oil using paper towels.
Serve with a hot cup of tea / coffee.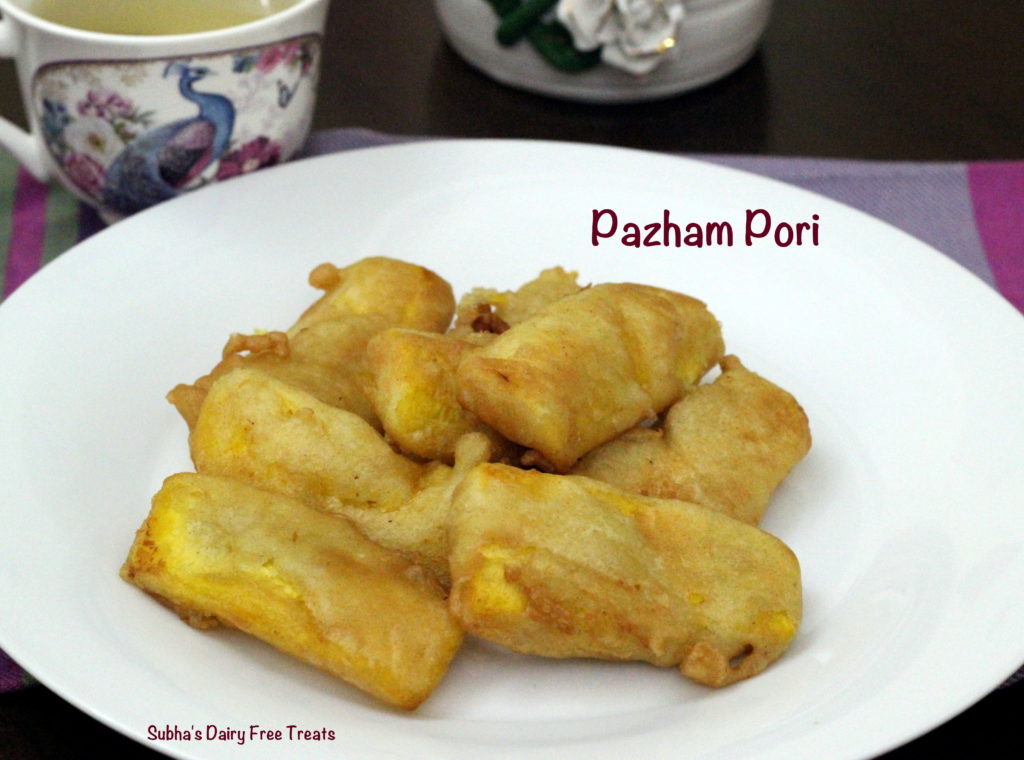 Enjoy your pazham pori and don't forget to send the pictures to me on rajeshvkumar1@gmail.com or on Facebook. I will see you soon with another recipe.
Happy holidays!!