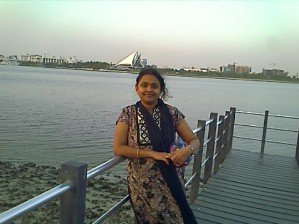 Hi there,
My name is Subha Rajesh and I am from India. I am married to the best husband and I am the mom to the best daughter in the world. Being a food enthusiast, I love trying all kinds of cuisines and it has become much easier now as I live in the city of Dubai, with its wide range of multicultural dining options. I was very interested in cooking right from my childhood and have always admired my mom for being a great cook. She cooks the best traditional dishes from Kerala and has been the greatest inspiration for me in cooking. My husband gives me genuine opinion of all the dishes that I cook and my daughter is the greatest motivation for me to try new ingredients in my kitchen. This space is a platform for me to share my experiences as a foodie and to learn more from my readers and fellow bloggers.
Why are the recipes dairy free?
I thought of making this blog helpful for people suffering with milk allergy (cow's milk protein allergy) as I also struggle to find dairy free recipes to cook for my daughter who is allergic to milk.
Thank you for taking the time to visit my blog and please feel free to share what you think about my recipes and posts.
Subha.